The top 10 classic Cartier bracelets are Love Series Bracelet, Nail bracelet, Trinity Bracelet, Cheetah bracelet, Full Star bracelet, love Series Ten Diamond Gold bracelet, Cactus de Cartier Series bracelet, Clash de Cartier Series bracelet, Ecru de Cartier series bracelets, Agrafe series bracelets.
1. Love bracelet, which has been around for more than 50 years. The legendary dream of genius designer Aldo Cipullo, LOVE Bracelet is a simple, shapely art treasure that has won legions of fans and enduring popularity.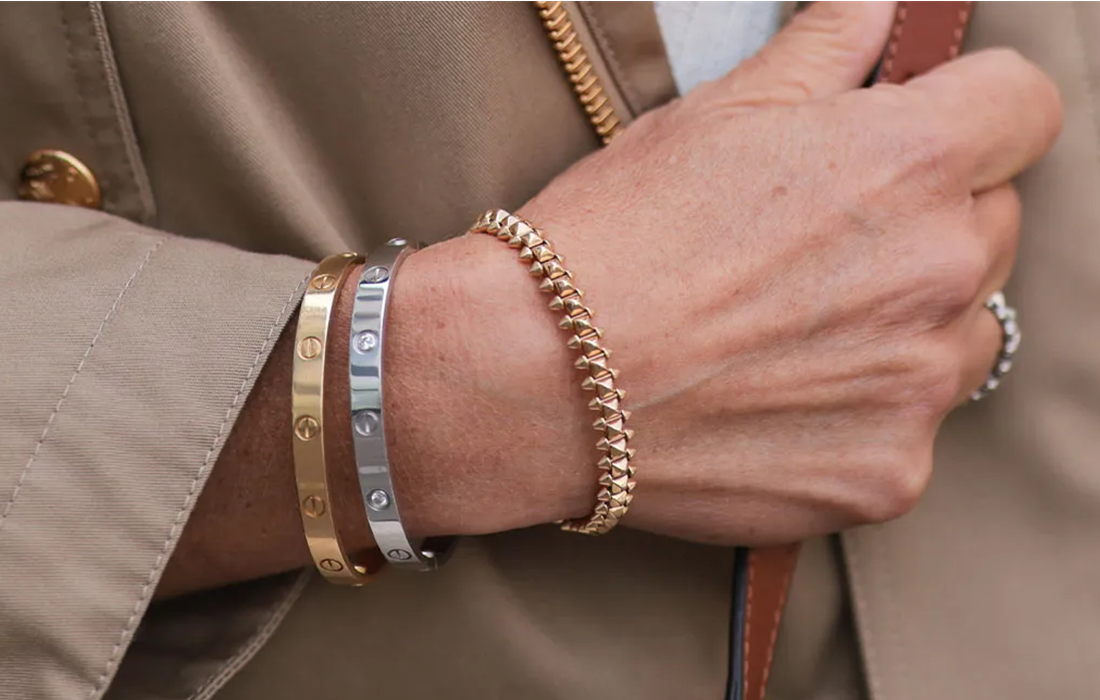 2. Nail modeling for the design style of the Cartier Juste un Clou series, was born in the 1970s. It meets the personality elements of fashion pronoun, the hardware model through bold design, showing the independent spirit of New York modern, the modern atmosphere, and bold creative integration.
3. Trinity bracelet means love, loyalty, and friendship. Trinity, created by Louis Cartier in 1924, has become a symbol of life's most important relationships.
4. Cartier Cheetah, the representative symbol of Cartier, is the free and firm, elegant and charming incarnation of female charm, cheetah head facing the design of a simple small black dial. The bezel is encrusted with diamonds, while the dial itself is fused into a leopard print.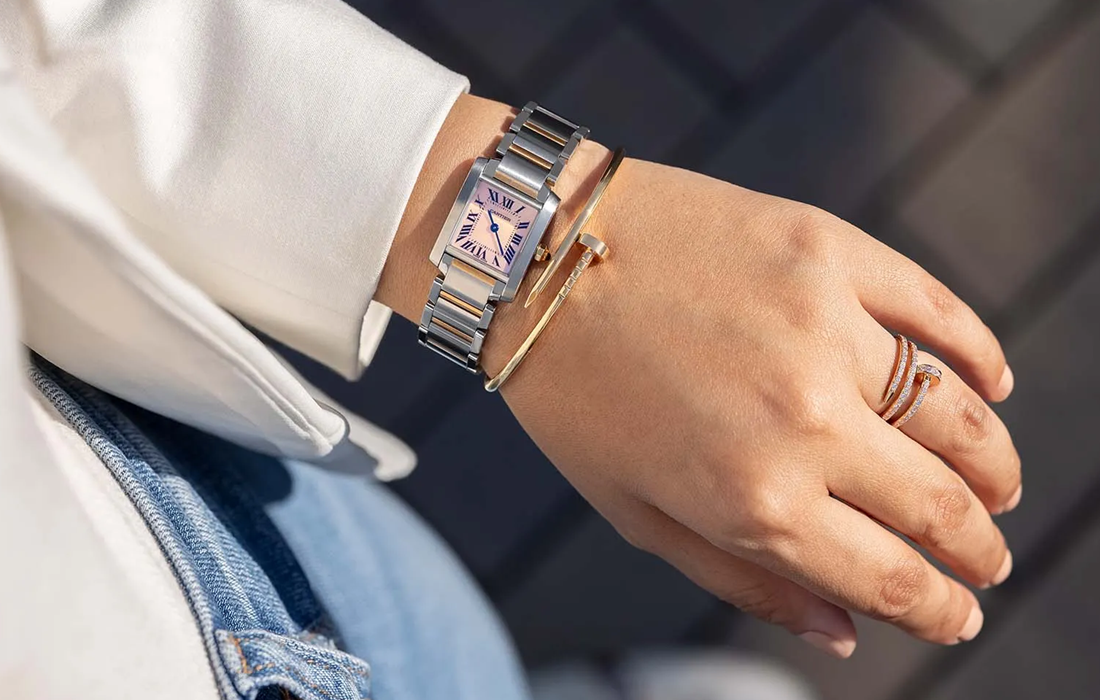 5. Cartier bracelet, studded with diamonds Cartier bracelet is like the stars in the sky, covered with your love for each other. This bracelet is very exquisite and unique.
Cartier (Cartier) is a French brand, mainly engaged in the manufacture of watches and jewelry, operating products include jewelry, watches, leather goods, fragrance, and so on. Louis-Francois Cartier registered Cartier with his initials, L and C, encircled by a diamond-shaped logo formed by a heart, a symbol of a legendary love story and the beginning of a kingdom of luxury. And it's brand with the founder's name in English letters as the logo, simple and elegant.